Meet Our Team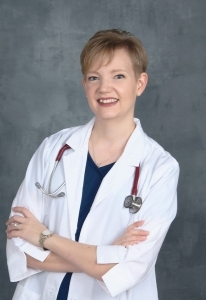 Dr. Victoria Demorrow
Veterinarian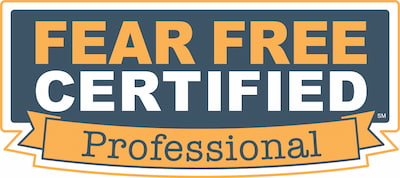 Dr. Victoria DeMorrow is a Georgia native, growing up in the Hickory Flat area. She does not remember a time when she did not want to be a veterinarian. Her love and devotion for animals and their care has always been an important part of her life. She holds bachelor's degrees in both Animal Health and Animal Science from the University of Georgia, where she also graduated from the College of Veterinary Medicine in 2009. She has been with Mill Creek for over 8 years now and loves the relationship that she has developed with her clients and their pets. Her medical special interests include preventative medicine, wound management, and dentistry. In her time away from work, she enjoys playing with her two daughters, reading, cooking, and scrapbooking. Music is always playing when she is at home and she enjoys all genres. Her home is full of animals (of course!) with her dachshund, Franklin, terrier mix, Chicken Nugget, and her 4 cats, Dante, Etta, Winston, and Theodore.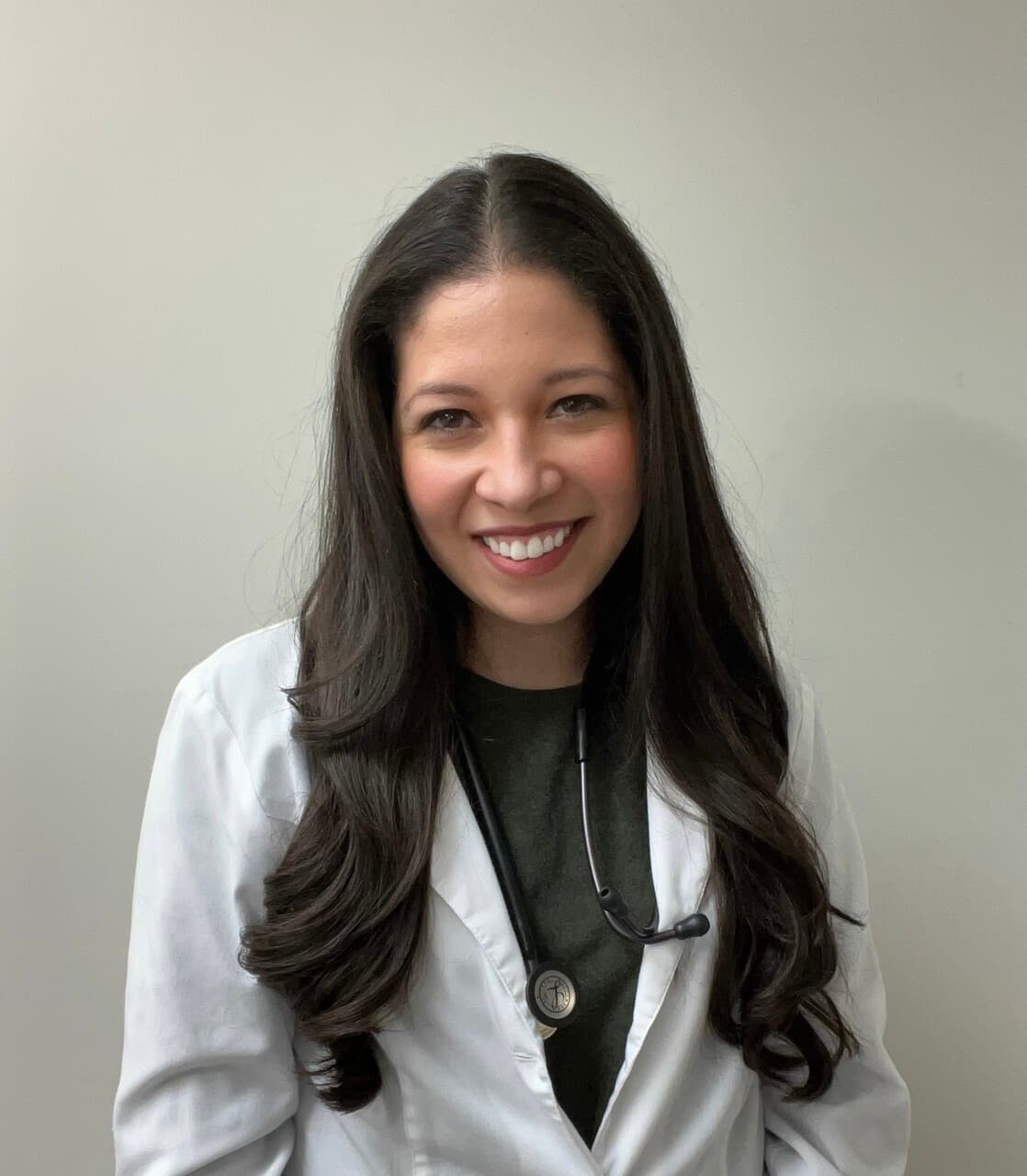 Dr. Ana Plymel
Veterinarian
Dr. Plymel grew up in south Georgia and attended Valdosta State University for her undergraduate degree. She graduated from the University of Georgia, College of Veterinary Medicine where she focused on small animal medicine. After graduation, Dr. Plymel was accepted into a rigorous, one-year rotating internship at Friendship Hospital for Animals in Washington, D.C. She then returned to north Georgia to begin clinical practice. Her special interests include wound management, dentistry, dermatology, and communication. Dr. Plymel enjoys gardening, catching up on a good home renovation tv show, and spending time with her husband and two boys. She has a goofy Great Dane named Dexter, a sweet cavalier named Mollie, and a sassy cat named Finley.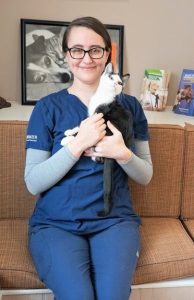 Shannen Oliva
Veterinary Assistant
Bio coming soon!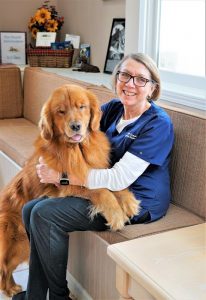 Nancy Horne
Veterinary Assistant
Bio coming soon!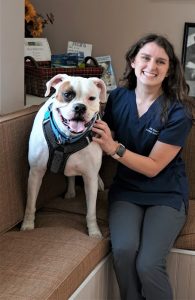 Meghan Edwards
Veterinary Assistant
Bio coming soon!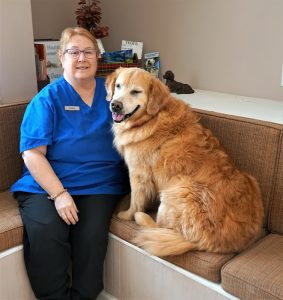 Lee Ann Eaton
Receptionist
Bio coming soon!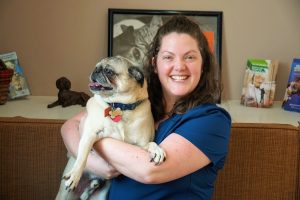 Kristin Blattner
Receptionist
Bio coming soon!